THE NEW BLACK FEST'S HANDS UP: 7 PLAYWRIGHTS, 7 TESTAMENTS
Hertz Stage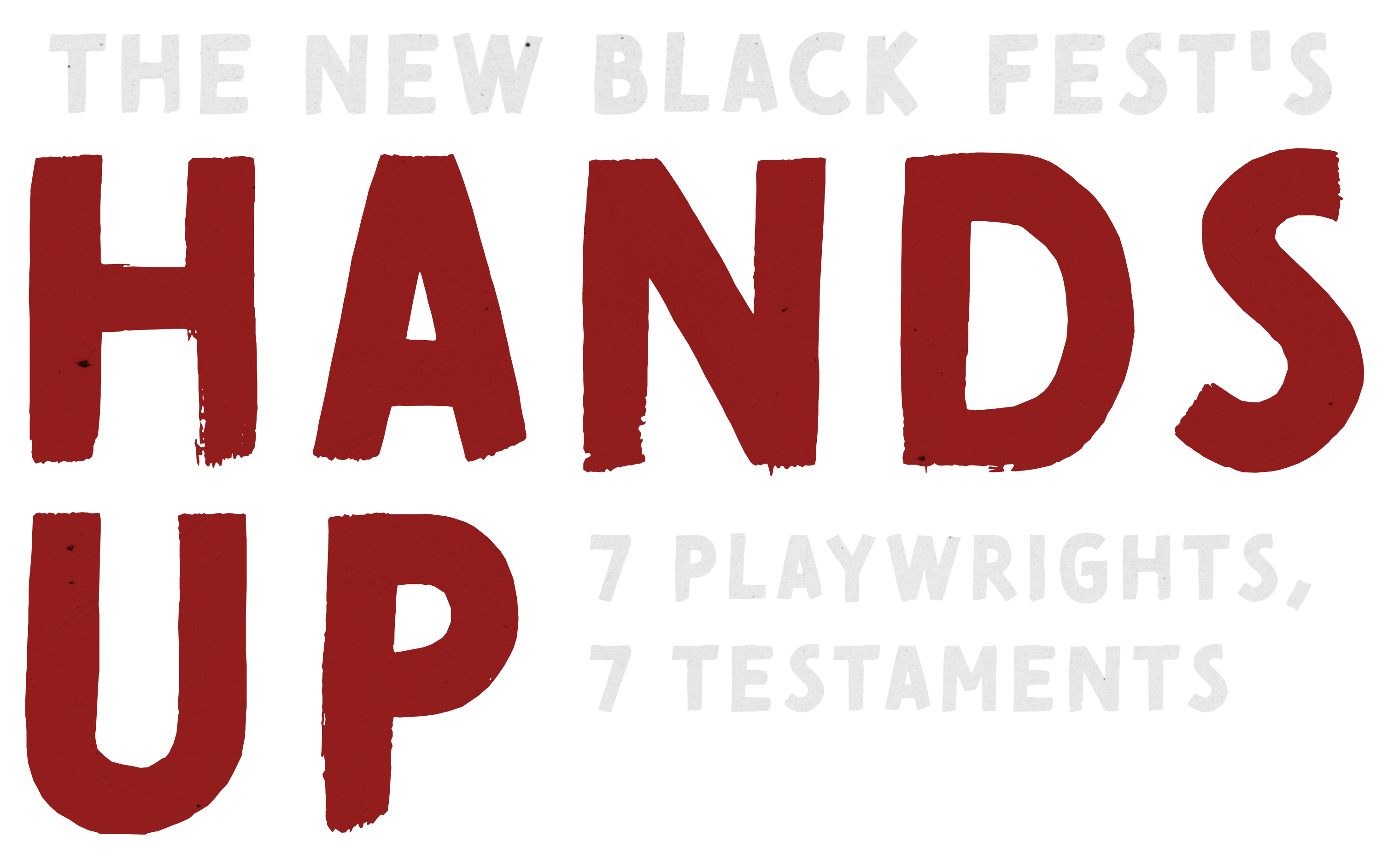 Oct 8 - Oct 31, 2021
Hertz Stage
Directed by Keith Arthur Bolden and Alexis Woodard
Across seven monologues written by seven Black playwrights, HANDS UP depicts the realities of Black America from the perspective of varying genders, sexual orientations, skin tones, and socioeconomic backgrounds. The play was originally commissioned in 2015 by the New Black Fest in response to a police officer fatally shooting an unarmed Black teenager, Michael Brown in Ferguson, MO. The themes and stories it tells still ring true today. HANDS UP is produced in association with Spelman College.​​
This production is sponsored by:
In partnership with:

Presented by arrangement with Concord Theatricals on behalf of Samuel French, Inc.
The collection includes:
Superiority Fantasy by Nathan James; Holes in My Identity by Nathan Yungerberg; They Shootin! Or I Ain't Neva Scared… by Idris Goodwin; Dead of Night… The Execution of… by Nambi E. Kelley; Abortion by Nsangou Njikam; Walking Next to Michael Brown by Eric Holmes; and How I Feel by Dennis Allen II
Special support for this production is provided by:
The Reiser Atlanta Artists Lab, Ms. Ellen Arnovitz, Mr. and Mrs. Joel Arogeti, Mr. and Mrs. Robert Arogeti, Mr. and Mrs. Laurence Bagen, Mr. and Mrs. Barry N. Berlin, Mr. Brandon Bush, Mr. Rob Cleveland and Ms. Mary Lynn Owen, Venessa Collins, Mr. and Mrs. David E. Dermer, Enid & Jerry Draluck, Scott Eisenberg, Mrs. Melanie F. Fine, Ms. Amy S. Gellins, Ms. Suzy Goldman, Joy Jernigan, Eydie Koonin, Debbie Kuniansky, Robin Lazarus, Ms. Donna R. Maslia, Mr. and Mrs. Todd Maziar, Mr. Christopher Moses and Ms. Brittany Loffert, Debbie & Lon Neese, Rosemary Newcott, Mr. and Mrs. Howard D. Palefsky, Topher Payne, Mr. and Mrs. Howard Peterson, Ms. Renae M. Popkin, Mr. Jay C. Constantz and Mr. Doyle C. Reynolds, Mr. and Mrs. Mark Rosenberg, Susan Timna, Pamela L. Tinter, Ms. Amanda Watkins, and Ms. Caitlin Way
Hertz Stage

The Alliance Theatre's Hertz Stage is a modern, 200-seat Black Box theatre. This versatile facility accommodates a number of distinct stage layouts.
More About This Venue
Sponsored by

Meet Our Generous Sponsors