Alliance Theatre for Youth and Families is a vibrant and creative force in the lives of the region's children and teens (whether from area schools, homeschool groups, or clubs), with a history of more than 70 years. Below are upcoming school-day performances and additional information. 

School Group Reservations are available now for the 2017/18 Season!
To reserve tickets for your school group, call 404.733.4661 or e-mail allianceschoolday@woodruffcenter.org. 
Alliance Theatre for Youth and Families produces developmentally appropriate shows each season. These productions adhere to the same mission statement as the Alliance Theatre adult programming, which is to set the highest artistic standards and create the powerful experience of shared theatre for a diverse audience. A major goal of the Alliance Theatre for Youth is to diminish the age gaps between us, and no other regional theatre of the Alliance's size consistently produces the same quality of work for all age groups.  These plays are chosen with an eye to the needs of school curriculum and the needs of young people and families in our community. They are also chosen to appeal to an age range that extends beyond the target age determination of each.
One play each season is chosen to appeal to elementary school children and their families. This play is produced on the Alliance Stage and is designed to be a spectacular first look at what theatre is, utilizing all that the Alliance Stage has to offer. In this way our youngest people are "immersed" in the magic of theatre. Previous title examples include Charlotte's Web, The Wizard of Oz, Seussical the Musical, and Goodnight Moon.
The middle school age Theatre for Youth and Families show is performed in either the intimate setting of our Hertz Stage or on our Alliance Stage. This production seeks to insure a closer identification with the "context" of the piece, which is chosen to appeal to the unique concerns of young people in this age group. Titles have included Middle School the Musical, The Miracle Worker, Disney's Aladdin and Class of 3000 LIVE. Middle school themed performances have traditionally aligned with character education platforms, while taking a fresh look at new material, often from the perspective of a middle school aged student.
Sometimes, as availability permits, we invite senior citizens from local organizations to join us for school day performances.  Senior tickets are $20 each.
2017/18 Field Trip planning guide
You might say we're going on some field trips of our own next season—and we want you to join us. To make that as easy as possible for you and your school, we've put together this field trip planning guide.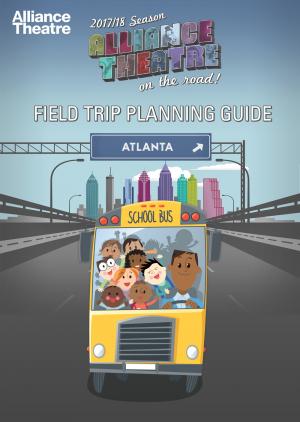 Pre/Post-show Workshops
Interested in enriching and engaging workshops for your students that relate to your Alliance Theatre field trip? Our Pre/Post-show Workshops are a great chance to extend the learning beyond the stage.
If you think your group would like to attend, let our Group Services team know when you are booking your tickets.