Beautiful Blackbird
Selig Family Black Box Theatre
Oct 3 - Nov 11
Selig Family Black Box Theatre
This show was designed especially for children under 5!
The Kathy & Ken Bernhardt Theatre for the Very Young Series
World Premiere
Inspired by the award-winning Ashley Bryan picture book, this rhythmic play explores the universal idea that true beauty is found within. Adapted from a Zambian folk tale, this story traces Blackbird's courageous journey to share his truth that "color on the outside is not what's on the inside." Featuring an original jazzy score and inventive creative movement, Beautiful Blackbird brings Ashley Bryan's inspired artwork to life in visceral and moving ways. Beautiful Blackbird is presented in conjunction with the High Museum of Art exhibition Painter and Poet: The Wonderful World of Ashley Bryan.
All remaining performances are SOLD OUT. Join us Sunday, November 12th for a free Family Festival at the Woodruff Arts Center, featuring an opportunity to see Beautiful Blackbird for free. For more information, visit www.woodruffcenter.org/familyfun
Selig Family Black Box Theatre
1280 Peachtree St NE Atlanta, GA 30309 Directions
The Selig Family Black Box Theatre is located on the third floor of the Woodruff Arts Center. Once on the third floor, follow the signs to the Selig Family Black Box Theatre.
More About This Venue
Sponsored by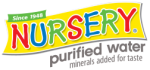 Meet Our Generous Sponsors