1 session available
Taught By Kimberly Belflower
Playwriting I
Adult
Turn your unique ideas into plays

Create dialogue through improvisation

Discover how to create tension

Learn how to create dynamic characters

Build conflict in your plot
Maximum of 10 Students - meets 6 sessions
Tuition: $225
Duration: 3 hours
 
Meet the Teacher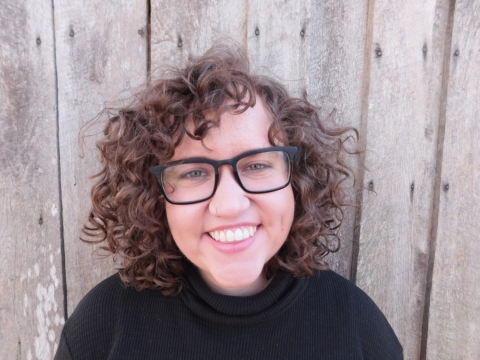 Kimberly Belflower is a playwright and educator originally from a small town in Appalachian Georgia. Her play, Lost Girl, is published by Samuel French and won the 2018 Kennedy Center Darrell Ayers National Playwriting Award. Her other plays include John Proctor is the Villain (2019 Kilroys List), Gondal, Teen Girl FANtasies, and The Sky Game, which have been commissioned, produced, and developed by Ojai Playwrights Conference, South Coast Repertory Theatre, Milwaukee Repertory Theatre, The Farm Theatre, We the Women Collective, Peppercorn Theatre, Less Than Rent Theatre, Cohen New Works Festival, as well as many colleges and universities across the country. Kimberly has also worked as a writer and narrative lead for Meow Wolf, Santa Fe's celebrated immersive arts company, and is currently a Playwriting Fellow at Emory University. She proudly holds an MFA from the University of Texas at Austin.
How I teach: 
I teach writing as tactics over taste, steering away from workshop models of "What did/didn't you like?" and toward a model of delighted listening and curiosity. I focus on the analysis of different elements of craft within playwriting and storytelling, giving students the tools to write in a variety of styles.
The Alliance Theatre is the lead producing theatre in the Southeast, creating the powerful experience of shared theatre for diverse people on two stages. We value excellence, pursued with integrity and creativity, and achieved through collaboration. We deliver powerful programming that challenges adult and youth audiences to think critically and care deeply.
More About This Venue
Meet Our Generous Sponsors