Musical Theater Class, grades 3-5
Musical Theater Class, grades 3-5
Grades 3–5
Dance, sing, and act your way toward becoming a triple threat.
This introductory class will teach:
proper singing techniques
basic choreography using classic and contemporary musical numbers
use creative drama techniques to create and explore musical theater
Never sung or danced before? No problem! This class will get you up on your feet learning the basic steps and belting out those tunes in no time!
Tuition: $180
Duration: 2 hours, 6 weeks / 3 hours, 4 weeks in January session
Maximum of 12 students
Meet the Teacher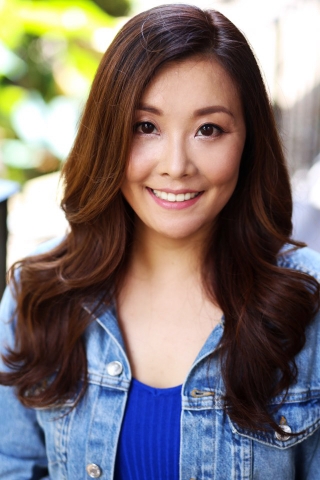 Jae Eun Ahn is an international actress, singer and dancer based in Atlanta, Georgia. She has worked in London and South Korea. At the of age 19, she moved to London to expand her training in Musical Theatre. She attended Laine Theatre Arts obtaining a level 6 National Diploma in Professional Musical Theatre from Trinity college London. Jae graduated with first class honors earning her BA honors degree in Professional Practice in Arts at Middlesex University London. Jae is known for her ability to bring characters to life in comedic fashion and is also versatile across genres. She has strong singing and dancing techniques and is also multi-lingual. She speaks fluent English, Korean and basic Japanese. Theatre credits include Elsa, Frozen (Dae-Jeon exhibition centre, South Korea), Believe in yourself (Epsom Playhouse), Bellhop, Lucky Stiff (LTA Studio Theatre), Seeing Tomorrow (Epsom Playhouse), Life after high school (LTA Studio Theatre), The Moat of Tears (The Place, London), Our day out (LTA Studio Theatre), Name of the Game (Epsom Playhouse). TV and Film credits include Jung Ah, Kim's (Short Film), Julie, The Benefit list (Feature Film), Rebecca, The Personal Injury Court (TV Show), Mrs. Suzuki, Mixed Emotions (Web Series). Jae has also worked as a Musical choreographer and Director for National Primary school Musical Drama Competitions (2008-2013), Theatre Teacher at various kindergartens, primary schools and Yongin Songdam University (2008-2017). Lastly, she was a Teacher Trainer in EGL company and Bonding Education Disney in South Korea (2008-2017).
From Jae Eun: I challenge children with more advanced dance moves derived from Jazz, Ballet, Hip hop and Modern backgrounds. Also, I help students to understand rhythm, timing and harmonization (If they can follow up in singing). Kids will feel the sense of accomplishment at the final showcase.
The Alliance Theatre is the lead producing theatre in the Southeast, creating the powerful experience of shared theatre for diverse people on two stages. We value excellence, pursued with integrity and creativity, and achieved through collaboration. We deliver powerful programming that challenges adult and youth audiences to think critically and care deeply.
More About This Venue
Meet Our Generous Sponsors