Families in Film, grades pre-K-K
Families in Film, grades pre-K-K
Grades K–2
Lights! Camera! Giggles! Students and their caregivers share the screen in this side-by-side on-camera acting class for families. Explore the techniques of film, television, and commercial acting with your favorite grown-up as a scene partner. Each registration includes one caregiver and one child.
Duration: 1 hour, 6 sessions
Tuition: $130
Maximum of 10 registrations 
Meet the Teacher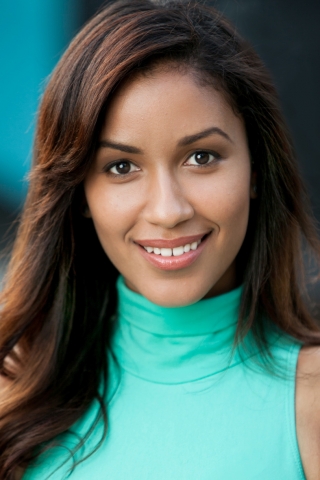 Julissa is overjoyed to be making her main stage Alliance Theatre debut! Previously, she pursued her BFA at New York University's Tisch School of the Arts. Favorite Atlanta theatre credits: Mariela en el Desierto (Aurora Theater), The Rocky Horror Show (Actor's Express), and The Lizard and El Sol (Alliance Theatre). Julissa would also like to thank her fellow artists, her family, and you for supporting the arts in Atlanta! 
The Alliance Theatre is the lead producing theatre in the Southeast, creating the powerful experience of shared theatre for diverse people on two stages. We value excellence, pursued with integrity and creativity, and achieved through collaboration. We deliver powerful programming that challenges adult and youth audiences to think critically and care deeply.
More About This Venue
Meet Our Generous Sponsors