Babies: Off-Book! The Virtual Edition!
Babies: Off-Book! The Virtual Edition!
Early Learners
Due to COVID-19 and our commitment to the safety and health of our patrons, Babies: Off Book sessions have been moved to the Virtual World! Register below to receive the Zoom link.
Babies: Off-Book! is for 0-24 month olds and their grown-ups. Shake up your weekly routine with this sensory story time for infants and toddlers. Families will bring their favorite stories to life through rhyme, song, and tactile props. Alliance Theatre teaching artists will guide you through a multi-sensory experience engaging the voice, body, and imagination. Stories will vary week to week. 
Duration: 20 minutes
Registration is FREE
Meet the Teacher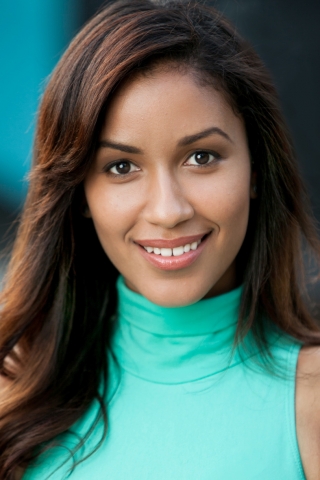 Julissa is overjoyed to be making her main stage Alliance Theatre debut! Previously, she pursued her BFA at New York University's Tisch School of the Arts. Favorite Atlanta theatre credits: Mariela en el Desierto (Aurora Theater), The Rocky Horror Show (Actor's Express), and The Lizard and El Sol (Alliance Theatre). Julissa would also like to thank her fellow artists, her family, and you for supporting the arts in Atlanta! 
The Alliance Theatre is the lead producing theatre in the Southeast, creating the powerful experience of shared theatre for diverse people on two stages. We value excellence, pursued with integrity and creativity, and achieved through collaboration. We deliver powerful programming that challenges adult and youth audiences to think critically and care deeply.
More About This Venue
Meet Our Generous Sponsors