Advanced Playwriting - Virtual
Advanced Playwriting - Virtual
Adult
Learn how to write non-traditional plays and plays for specific audiences.
This six-week course will explore how to write:
•    Immersive/Site-Specific Plays
•    Digital Plays
•    Plays for Young Audiences
•    Plays for Community Theatre Audiences 
•    And Adaptations 
Tuition: $240
Duration: 2 hours, 6 sessions
Maximum of 10 students
Meet the Teacher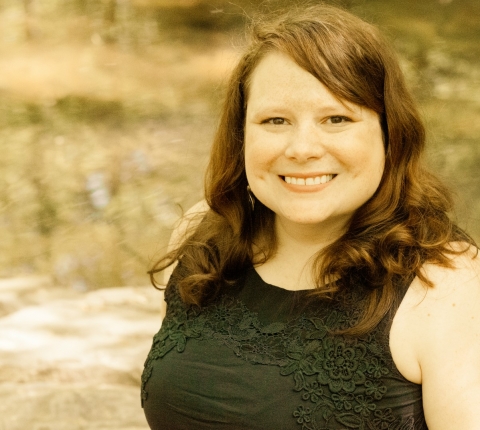 Neeley Gossett is a co-founder of Found Stages, a professional immersive theatre in Atlanta. Her play, Beulah Creek (nominated for The Suzi Bass Awards' Gene-Gabriel Moore Playwriting Award) was Found Stages' first production, held at Dunwoody Nature Center in 2014. In 2017, The Alliance Theatre produced her play, Alice Between. Roman Candle Summer was a Kendeda finalist, and Decoration Day was chosen as The Alliance's 2016 Kendeda Alumnus Reading. She is a recipient of The Alliance's  Reiser Atlanta Artists Lab. Her works have previously received productions and readings at The Weird Sister Theatre Project, Theatre Emory, 7 Stages, Lark Play Development Center and many others. Several of her plays for Young Audiences are published by YouthPLAYS.  Frankenstein's Funeral, an immersive play that she co-wrote with Annie Harrison Elliot, Nichole Palmietto, and Addae Moon, premiered in 2019. The AJC named her one of the "8 Atlanta playwrights to watch in 2020."
 
Neeley holds an M.F.A. from The Playwright's Lab at Hollins University, an M.A. in English from The University of North Carolina Wilmington and a B.A. in Theater Arts from Marymount Manhattan College. She is Assistant Professor of English at Georgia State University's Perimeter College and is the Honors College Coordinator for the Dunwoody Campus.
 
The Alliance Theatre is the lead producing theatre in the Southeast, creating the powerful experience of shared theatre for diverse people on two stages. We value excellence, pursued with integrity and creativity, and achieved through collaboration. We deliver powerful programming that challenges adult and youth audiences to think critically and care deeply.
More About This Venue
Meet Our Generous Sponsors