Teen Ensemble Reviews Maybe Happy Ending
Our Teen Ensemble watched the first preview of the musical Maybe Happy Ending and shared some thoughts regarding the show below. Let's take a look! 
The English language debut of Will Aronson and Hue Park's musical, Maybe Happy Ending was a beautiful success. Directed by Michael Arden, the show is a tender statement about the power of love. The story explores love as a whole and embarrasses it as the illogical, yet empowering force that it is.
The show is complemented by absolutely breathtaking stage design. Moving screens, projections, optical illusions and other special effects make for a completely immersive experience. The story takes the audience through unique locations, each as beautiful as the last. The simplistic yet catchy music along with the clean lighting and smooth transitions creates a modern aesthetic that complement the futuristic setting. As a whole, Maybe Happy Ending is a tender tribute to the love that brings so many of us together.
Alivia, 11th grade
----
Last week, I had the honor of seeing the 1st preview performance of Maybe Happy Ending, directed by Michael Arden. Something interesting about this show is that it was first premiered in South Korea and this new version is the first production in English. I am so glad that this show came to Atlanta first. This show is about two robots that meet and go on an adventure trying to help each other. While on their adventure, they do the one thing robots are not supposed to do, fall in love. I understand that the plot may sound a little "strange", but this show is filled with tears, joy, fear, and much more human emotion than you would expect. This show is one I would not want to miss. It worked so hard just to come to America, which means that is a sign to buy your ticket NOW! 
Colleen, 11th grade
----
Maybe Happy Ending, written by Will Aronson and Hue Park and directed by Michael Arden, was nothing short of brilliant. Not only was this production headed by an extremely talented and charming cast, but it was also technologically ingenious. I normally don't like when tech is used heavily in shows, I feel like it causes the art to lose its charm and honesty, however, the tech in Maybe Happy Ending is used so skillfully that the show manages to remain very grounded. Even though this show is about robots, the emotions seem more real than most shows about actual humans. The way the writers portrayed the robots facing human emotions was somehow incredibly accessible and honest. Not only was the show technologically brilliant, but I also can't stress enough how beautiful this show is. Each different set-piece is stunning. Each set completely transforms the stage and is remarkably aesthetic and artistic. I have never been so enthralled in a show before. It was nothing like I have ever seen before. All in all, Maybe Happy Ending was directed and written extremely skillfully and was portrayed by an amazing cast and expert crew and is without a doubt some of the best theater I have ever seen.
Fiona, 11th grade
----
Maybe Happy Ending co-writtten by Will Aronson, and Hue Park & directed by Michael Arden is about two retired Helper Bots living across the hall from each other in a futuristic version of Seoul Korea. Oliver (Kenny Tran) and Claire (Cathy Ang) learn what it means to love and be loved while on a journey to visit Oliver's former owner James (John D. Haggerty). Both of the characters know that they're robots and can't truly experience human emotion, but they both have a strong understanding of these emotions they don't have.
It's very difficult to explain why this show is so magical. It's one that you have to see in order to understand. I could rave on and on about the visuals of this show, but what really caught my attention was the acting. Kenny Tran and Cathy Ang have such an amazing chemistry, and I felt like I was watching them meet for the first time. They definitely have a grasp of their characters, intentions, and objectives. At the beginning of they play there are a lot of humorous moments about them being robots, and the acting is very constrained, but enjoyable. In the middle I started to forget that they are robots and saw a very human side of the characters falling in love and going through heartbreak. Then at the end they come full circle and the acting becomes confined, but loose because of their new life experiences. Of course, I can't leave out the one and only Dez Duron who appropriately, and respectfully stole the show in his scenes.
The scenic designer, Dane Laffrey, did an excellent job, seeing this expansion that the characters have, and complimented them by opening up the stage at these big moments. All of the visuals follow the same pattern that the acting has. I'm so conflicted by the visuals. Although they were amazing and I loved every moment, I found that in some of these visually stunning moments I lost the actors and some of the story. I felt that they were over shadowed, but that's where I feel conflicted because I was entranced by every moment and I wouldn't change a thing about this play. It is truly a work of art.
Jude, 11th grade
----
Two near-obsolete robots, one completely obsessed with swing jazz, take a road trip and fall in love. This story shouldn't work, but it instead encompasses the core of human emotion and is the epitome of fragile beauty in a musical. Maybe Happy Ending is the most visually stunning production that I have had the pleasure of seeing. Under the direction of the one and only Michael Arden, Scenic Designer Dane Laffrey, Lighting Designer Travis Hagenbuch, and particularly Projections Designer Sven Ortel have created a masterpiece to be the medium through which this beautiful story is told.
It is so refreshing and crucial to see a powerhouse Asian-American cast onstage, delivering breathtaking performances. Growing up as a young Asian-American girl, I was especially drawn to Cathy Ang's breathtaking performance as Claire.
The orchestrations for this production are phenomenal and help to underscore and drive the plot seamlessly. The work of Will Aronson and Hue Park is touching in such a unique way and Music Director Deborah Abramson captures the essence of this and breathes life into the music. Everything about this production is brilliant and I, for one, will be returning to see Maybe Happy Ending as many times as possible.
Julia, 12th grade
----
Maybe Happy Ending, directed by Michael Arden, is a musical that is masterfully otherworldly. The plot, weaved by Will Aronson and Hue Park, is paced to perfection. The musical tells of two obsolete helper bots— robotic assistants made to help humans— in a futuristic Seoul, and their journey to find their purpose, and in the process, finding their humanity as well. Oliver, played by Kenny Tran, begins the show, setting the energetic mood. After the opening song, fate brings Claire— played by Cathy Ang— to Oliver's door, and their chemistry is vibrant and charming from the start.
Every scene had such an intricate design and detail, leaving the audience in a constant state of amazement. The scenic design, led by Dane Laffrey and reinforced by the lighting of Travis Hagenbuch, made the set feel surreal, like the stage was no longer tangible. Because of the tireless efforts of the stage hands and crew, change in scenes and setting was always a smooth transfer. Choice in color of lighting also helped represent the characters intentions and emotions.
Kamryn, 12th grade
----
Maybe Happy Ending, written by Will Aronson and Hue Park, is one of the most visually stunning musicals to grace the Alliance Theater's Coca-Cola Stage. Those familiar with musicals and Broadway expect nothing but the best from director Michael Arden and he continually delivers in a way that even the most creative of us wouldn't think to execute. I was fortunate enough to be able to see a preview performance of Maybe Happy Ending and it absolutely blew me away. I was knocked out of this world. Maybe Happy Ending is a show that you are unable to compare because it is unique in story, song, and visuals.
Like a child, the striking colors of the show captivated my attention and drew me into a world of song, love and hope almost as if it were a dream. There was a simplicity to some of the scenes that makes you focus on the actors more and in those moments, you are nowhere near disappointed. Cathy Ang, who plays the role of Claire, is an adorably talented singer who has a control of her voice that I've never experienced before and would happily watch a thousand times over. Kenny Tran who delivers Oliver is an amazing actor and watching his performance you can clearly see the unending love that he has for the world he is in and its characters. Together Ang and Tran deliver a performance that is unmatched in care and sweetness as well as in a way that even if you've never loved and lost you certainly have a clear idea and feeling of it afterwards. Dez Duron's voice is only comparable to that illustrious voice of Michael Buble, so much so that you by the end you are left feeling unsatisfied and only left wanting to hear more from him. It'd be possible to talk about the performance all day long, but the experience could have never been had if it weren't for Will Aronson and Hue Park. This isn't the first show that the two have done together and after Maybe Happy Ending I can only hope that it won't be the last.
The performance delivery and beauty are even more special to the city of Atlanta as this is Maybe Happy Ending's American premier and it is an honor for Atlanta's Alliance Theatre to help create such a wonderful, breathtaking show. As I was fortunate enough to see the preview, I do have a little bit more insight into the show and the thought process of the making of it, so as I watched it I believe I was able to understand some aspects of the show better. The show itself did leave me with some questions, though, that I don't think were intentionally supposed to be unanswered. But no questions could prevent me from wanting to see the show again and support however I can. Maybe Happy Ending is a must-see for all no matter the age or feelings towards musicals, it is a story that makes love look even more like the most welcomed pain there is no matter what you are.
Keturah, 12th grade
----
Last week the Alliance Theatre Teen Ensemble had the honor of going to the American premiere of Hue Park's and Will Aronson's Maybe Happy Ending, directed by Michael Arden. Not knowing what to expect I skeptically waited for the show to start. To say this show blew my mind is an understatement. I laughed and cried throughout the show awaiting each moment with anticipation. This show written by Hue Park and Will Aronson and directed by Michael Arden is something unbelievable and I will never forget it.
The story follows Claire and Oliver two retired helper bots as they journey to Jeju Island. With the accompaniment of a potted plant and the tunes of Gil Brently they learn how not to be alone and that they may be more human than they think. Overall the cast was amazing. I connected with each individual character. The leads Cathy Ang and Kenny Tran had such great chemistry and did just an excellent job of pulling on my heart strings. A character that really stood out was JiYeon, Claire's former owner, played by Diana Huey. Even though she was never physically on stage I was captivated each time she appeared.
Entering the Coca-Cola Stage, I was quite puzzled, when I first looked at the set. I knew the show had many technological factors, but I was not prepared for what was to come. The set design was amazingly mind-blowing. The set was futuristic, but contemporary bright and welcoming.   The set not only showcased where the characters were but also how they felt, and it did that through movement. The use of screens, the stage, and lights were unbelievable. I truly felt as if I was going through life with them rather than watching as an audience member. Shout out to Dane Laffrey the scenic designer, Travis Hagenbuch the Lighting designer, and Sven Ortel, the projections designer for making this show a visual masterpiece.
I am happy to say that I will definitely be seeing this again. In fact, many of my friends are excited to see this show. Thank you so much to the cast and crew for bringing this story and allowing us to see this masterpiece.  
Maybe Happy Ending is running now until February 16th on the Coca-Cola stage at the Alliance Theatre. For tickets visit their website at alliancetheater.org or call (404) 733-5000. Happy theater going! 
Micah, 12th grade
----
The new musical Maybe Happy Ending, directed by Michael Arden and written by Will Aronson & Hue Park, is an incredible show that I would highly recommend anyone who is looking for a fresh piece of theatre. Originally written in both Korean and English and beautifully translated into full English, the show takes you on the journey of a quirky and loveable Helperbot (a robot) named Oliver along with the adventurous Helperbot Claire. One is able to watch the bond form between these two robots as they travel and attempt to find their paths in life after losing touch with their owners. The showcasing of this growing connection and relationship throughout the show is very entertaining to watch, both as a result of the brilliance of the writers (who were able to re-write, re-score, and translate an entire show!!), and of all six actors. In addition, the set of the show is likely one of the most innovative and creative sets to exist - I cannot do justice in words to how the usage of multiple sliding panels and tube lights combine to form a futuristic, otherworldly look which fits the idea of "robot" incredibly well. Overall, Maybe Happy Ending is a wonderful show that will stay with you & inspire you to see the world from a new perspective. 
Nicky, 11th grade
----
Maybe Happy Ending is an adorable show about love. Written by Will Aronson and Hue Park and directed by Michael Arden, it is based on a Korean musical that had premiered in Seoul in 2016. Set in a futuristic Seoul, the story is about Claire and Oliver, two retired helper bots who live across from each other in their retirement community. They meet when Claire needs to borrow Oliver's charger, and from there on they end up on an adventure together. The two main characters are adorable. I loved Oliver and his little plant, and Claire's outfit looked so cute.
The shows cast is amazing and incredibly talented. From Cathy Ang, who played Claire and Kenny Tran, who played Oliver, to John D. Haggerty, Who played every single character that Claire and Oliver interact with at home and on their adventure, and Dez Duron whose amazing voice captures the audience and had us swaying in our seats. Daniel J. Edwards and Diana Huey, who were Claire's former owner, did an amazing job of portraying a couple falling in and out of love.
The story takes you on a whirlwind of emotions from happiness to sadness to pure joy and everything in between. The music creates a mood for the entire show that takes you to a whole other world and keeps you there even after the show, when the music is inevitably stuck in your head for the next week. You then start looking up the Korean show and soundtrack so that you can hear the songs, but that's beside the point. It is a sweet show, with fireflies, jazz music, and robots acting more human than some people I know. It has messages of loss, love, broken hearts, connections to people we care about. No matter how out of touch you feel at some point you have to feel connected to one of these characters.
One of my favorite parts of the show was the stage, and I don't want to say too much because the stage itself is a work of art that holds surprises that I think are so much better if you don't expect them. The designers who put it together and the backstage crew who make it work have worked INCREDIBLY hard and deserve so much praise for making that set work. Claire's old owners would appear projected around the stage, in Claire's memories. The integration of the technology worked with the show and made it feel multidimensional. And the designs of their rooms did a good job of reflecting who each of them was.
If I had any criticisms of the show it would most likely be that, as this was the first full tech run of the show, there were some points were I could see the backstage crew rushing to get everything changed for the next scene while another scene was still going on, and that was kind of distracting to me. Otherwise it is an amazing show that deserves so much love and attention. It is definitely one I would recommend and take friends to see (as long as you don't mind them seeing you crying). It's one you should definitely check out.
Sara, 12th grade
 
​
Alliance Theatre's Teen Ensemble is in partnership with: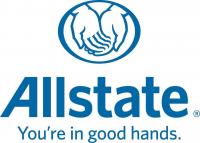 ​