Waiting for Balloon
Selig Family Black Box Theatre

Mar 10 - Apr 1, 2018
Selig Family Black Box Theatre
This production was designed especially for children under 5!
The Kathy & Ken Bernhardt Theatre for the Very Young Series
Two childlike hobo-clown characters are waiting near the railroad tracks for "balloon." The problem is that neither of them knows exactly what "balloon" is. Through delightful trial and error, exploration and interaction with the audience, the two piece together what makes a balloon a balloon and celebrate all that is discovered while we wait! This is a joyous introduction to gentle clowning and the joy of creating puppets from found objects.
We have limited spots available! The following performances still have availability:

Sunday, April 1st at 1:30 pm and 3:00 pm
Selig Family Black Box Theatre
1280 Peachtree St NE Atlanta, GA 30309 Directions
The Selig Family Black Box Theatre is located on the third floor of the Woodruff Arts Center. Once on the third floor, follow the signs to the Selig Family Black Box Theatre.
More About This Venue
Sponsored by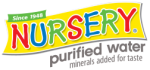 Meet Our Generous Sponsors