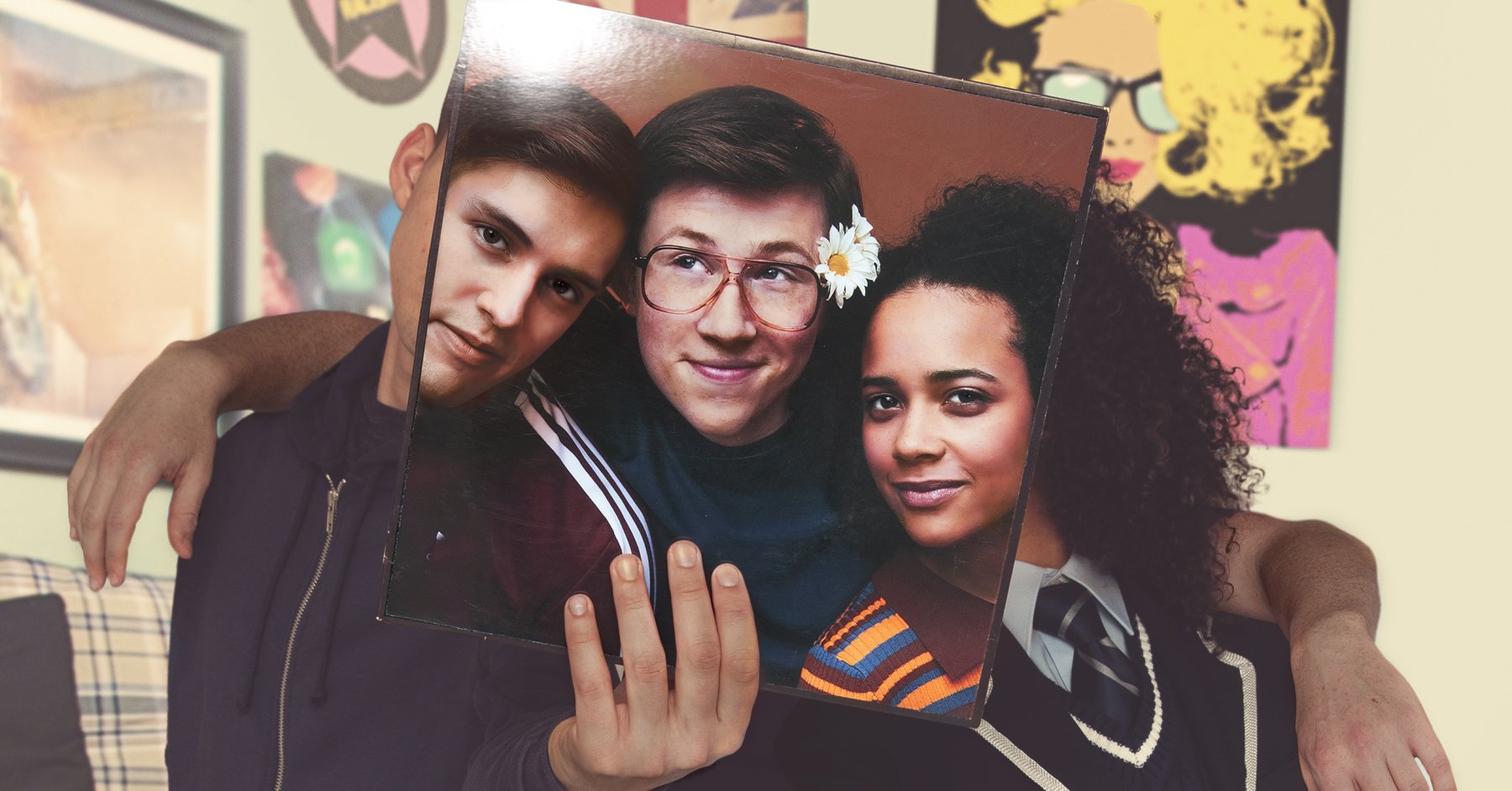 Casting Announced for BECOMING NANCY
​
The Alliance Theatre announced casting for its upcoming world premiere musical BECOMING NANCY.  Based on the best-selling British novel by Terry Ronald, this new musical boasts an exciting international creative team, with direction and choreography by two-time Tony Award® winner Jerry Mitchell (Kinky Boots, Hairspray), a book by Elliot Davis (Peter Pan, Loserville), and a score by the songwriting team of George Stiles (Music) and Anthony Drewe (Lyrics) (Mary Poppins, Peter Pan, Honk!). BECOMING NANCY will open the Alliance Theatre's 51st season on the newly renovated Coca-Cola Stage, September 6 – October 6, 2019.  Opening Night is Wednesday, September 18, at 7:30 p.m.  
In BECOMING NANCY, it's 1979 and David Starr is unquestionably one of the smartest, most talented 12th graders in East Dulwich – he's got a wild imagination, a vocal range to die for, and a bedroom plastered with posters of his beloved pop idols: Blondie, Sting, and Kate Bush.  But smarts, talent, and great taste in music may not be enough to get him through secondary school, where, to his great surprise, he's just been given the female lead in the school play. The unconventional casting sends shockwaves through David's small town, first with David, and then with his parents, his aunt, and his classmates.  Before long, it seems like everybody has an opinion on whether David should go on with the show, inspiring him to turn to his no-nonsense best friend Frances and his unlikely co-star Maxie, the enigmatic captain of the football team.  BECOMING NANCY is the huge-hearted new musical that weaves a story of family bonds, first loves, and the courage it takes to find your own spotlight.  
"From the first page of Terry Ronald's book I knew this heartwarming story about a young man's role of a lifetime would make a fantastic musical and give all of us hope for the parts we play in our own lives," said Director and Choreographer Jerry Mitchell. "BECOMING NANCY is about finding your role and believing you matter." 
BECOMING NANCY features Zachary Sayle as David Starr, Matt Hetherington as Eddie Starr, Sally Ann Triplett as Kath Starr, Jessica Vosk as Aunt Val, Stephen Ashfield as Hamish McClarnon, Jake Boyd as Maxie Boswell, and Jasmine Rogers as Francis Bassey and also features Chelsey Lynn Alfredo, Lizzie Bea, Seth Clayton, Nico DeJesus, Evan Duff, Ian Gallagher Fitzgerald, Jason Goldston, Talya Groves, Caleb Jenson, Nicole Medoro, Gary Milner, Liz Pearce, Luana Psaros, Ricky Schroeder, Tally Sessions, and Paul Schwensen.
The BECOMING NANCY creative includes Tony Award-winning Scenic Designer David Rockwell, Costume Designer Amy Clark, Lighting Designer Philip S. Rosenberg, Tony Award-winning Sound Designer John Shivers, Tony-nominated Orchestrator John Clancy, and Music Director/Conductor Ryan Fielding Garrett.
Casting by Telsey + Company and Jill Green, CDG.  
Season tickets for the Alliance Theatre's 51st season are available for purchase now by calling the season tickets office at 404.733.4600 or by visiting the website at www.alliancetheatre.org/seasontickets.    
Single tickets for BECOMING NANCY will go on sale July 24, 2019.