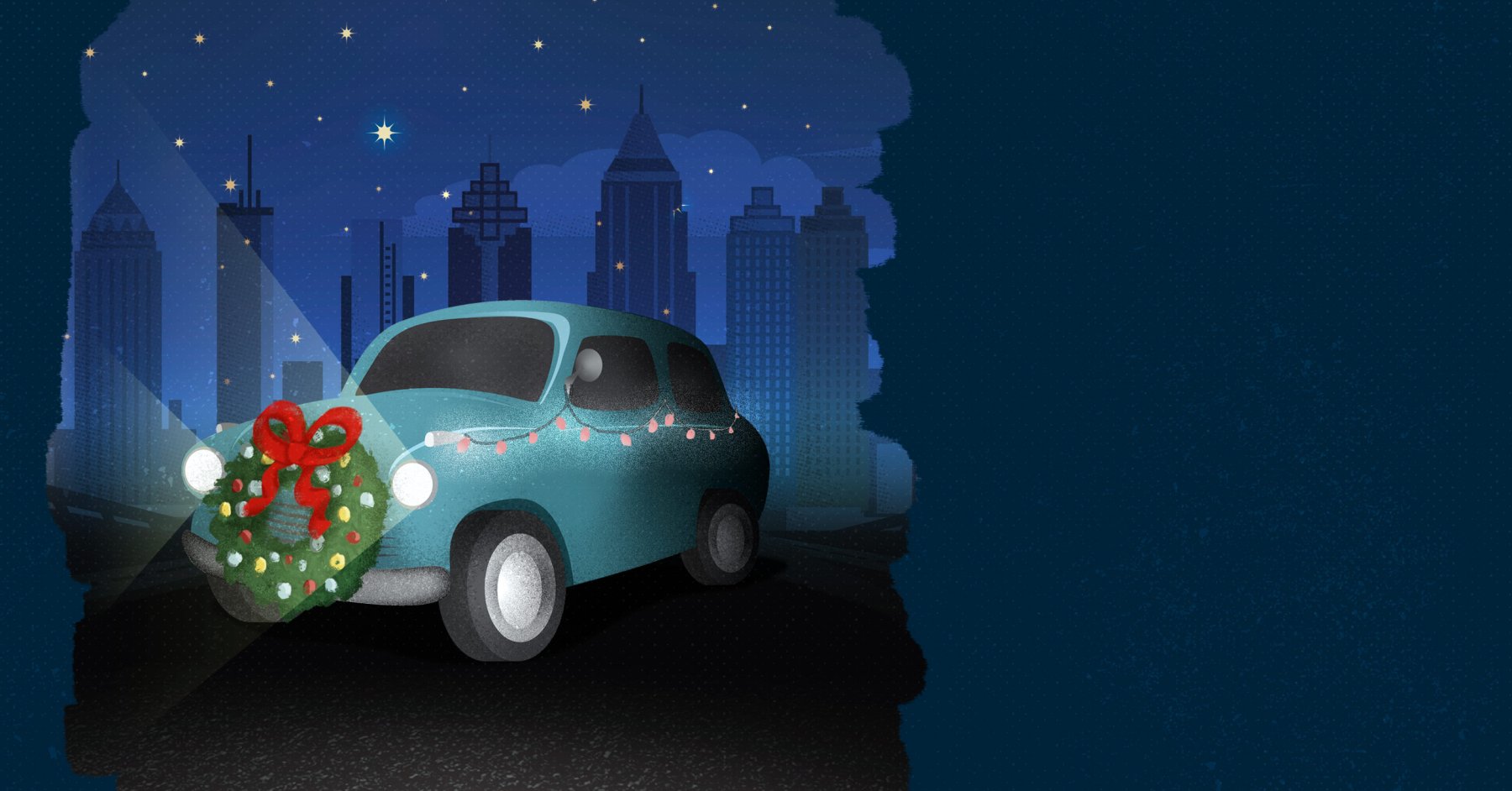 Season Updates!
Drumroll, please, for a few announcements...
A CHRISTMAS CAROL: THE LIVE RADIO PLAY will take place in Summerhill next to Georgia State University's Stadium this December.
December 4 - 23, 2020
Pile your pod into your car and grab your thermos of hot chocolate. Maybe a blanket, and a cookie or two. This year the Alliance is adapting in style by bringing you a drive-in version of this holiday classic, A Christmas Carol.
From December 4 - 23 the Summerhill Neighborhood Lots at Georgia State University's Center Parc Credit Union Stadium will transform into a drive-in theater, with a stage for live actors and big screens providing a live concert-style experience. We encourage car decorations, and require face masks if you want to bring chairs and tailgate in your pod.
These sweet tickets go on sale in two weeks, on October 21st. Get ready for a jolly good time.
Already a Member? Redeem tickets here.
A VERY TERRY CHRISTMAS
November 27 - December 31, 2020
Everybody's favorite Terry is giving us the gift of the season. From the comfort of your couch you will be able to stream A VERY TERRY CHRISTMAS on Alliance Theatre Anywhere. Originally planned for an in-person run on the Coca-Cola Stage, we decided to take you on a tour of our beloved city instead. Terry Burrell will visit iconic Atlanta holiday destinations while sharing delightful stories and jazz-inspired versions of favorite holiday songs. A Very Terry Christmas, indeed.
Schedule Changes
The Alliance's first-ever animated production for youth and family audiences, SIT-IN, will now be streamed on Alliance Theatre Anywhere in early 2021. We are very excited. Switching places with SIT-IN in the season calendar is the hilarious family production NAKED MOLE RAT GETS DRESSED: THE ROCK EXPERIENCE. 
NAKED MOLE RAT GETS DRESSED: THE ROCK EXPERIENCE was filmed in March 2020 before COVID-19 forced the production to close early. Families can experience all the fun for a limited time when NAKED MOLE RAT GETS DRESSED streams on Alliance Theatre Anywhere Oct 21 - Nov 3. The stream will cost $10, and to that we say – rock on.
TICKETS
Annual Memberships for the Alliance Theatre are on sale and are the only way to immediately secure tickets for A CHRISTMAS CAROL: THE LIVE RADIO PLAY. 
Members enjoy 12 months of world-class theatre, as well as a variety of benefits including members-only events, a welcome gift, discounts, flexibility, and free access to all streaming content.