Away we go!
Tickets to individual performances are on sale now!
More information
You can now purchase tickets to any performance during our 2017/18 on-the-road season.
One Day Sale
On August 8, save 25% on all acting classes through Spring 2018.
More information
All classes—for kids and adults—will be discounted by 25% on August 8 starting at 9:00 a.m. No promo codes necessary; discount will be applied automatically.
Born for This: The BeBe Winans Story
Alliance Stage
Born for This: The BeBe Winans Story
Apr 13 - May 15, 2016
Alliance Stage
"Born for This attempts to 'take you to church,' lift your spirits, and stress the importance of family love. It succeeds in all of these endeavors and is mightily entertaining in the process." —Manning Harris for Atlanta INtown
"[Juan and Deborah Joy Winans] are continuing a gifted family tradition." —Bert Osborne for the AJC
"We're all born for a purpose. This musical celebrates the journey of finding it." —BeBe Winans
From Charles Randolph-Wright, director of Motown the Musical, and six-time Grammy Award-winning icon BeBe Winans comes a hilarious and heart-warming journey toward self-discovery. Detroit natives BeBe and CeCe Winans, youngest siblings of the Winans family dynasty, experience the ultimate in culture shocks when invited to join Jim and Tammy Faye Bakker's Praise The Lord Network television show. The Winans teenagers become not only television celebrities, they also become like adopted children of the Bakkers, integrating TV evangelism in Pineville, North Carolina. As BeBe and CeCe encounter fame, fortune, and even a young Whitney Houston, BeBe must learn to balance his desire for success with his true calling. A new American musical starring the next generation of Winans singers as the young BeBe and CeCe!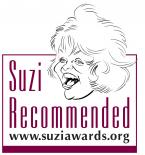 This world premiere is a recipient of an Edgerton Foundation New Play Award.
Alliance Stage

The Alliance Stage is the Alliance Theatre's primary performing space.
More About This Venue
Meet Our Generous Sponsors