Little Raindrop Songs
Selig Family Black Box Theatre

Oct 2 - Nov 10
Selig Family Black Box Theatre
Recommended for audiences newborn - 5 years old, and their grownups.
Written and Directed by Michael Haverty
A whimsically theatrical and imaginative journey through an anything-but-normal day. Combining unexpected puppetry, a vibrantly colorful and transformative two-dimensional set design, comic performances, and the catchy pajama-pop of Lullatone, this fully interactive theatrical performance will connect with the very young and invite them in to the wonder of the artistic experience.
Selig Family Black Box Theatre
1280 Peachtree St NE Atlanta, GA 30309 Directions
The Selig Family Black Box Theatre is located on the third floor of the Woodruff Arts Center. Once on the third floor, follow the signs to the Selig Family Black Box Theatre.
More About This Venue
Sponsored by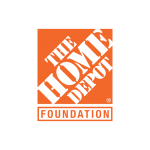 Meet Our Generous Sponsors