La Tortuga and the Hare
Black Box Theatre
Jan 15 - Feb 17, 2019
Black Box Theatre
Recommended for audiences newborn - 5 years old, and their grownups.
Created & directed by Lauri Stallings and Rosemary Newcott
The race is today! Join in the fun and excitement as the tortoise and the hare hit the starting line. The audience is invited into the center of the race track to experience the action all around them. Through dance, movement, music and bilingual storytelling, young children will engage in this classic folk tale in wholly imaginative and new ways.
Black Box Theatre
1280 Peachtree St NE Atlanta, GA 30309 Directions
Our Black Box Theatre is located on the third floor of the Woodruff Arts Center. Once on the third floor, follow the signs to the Black Box Theatre.
More About This Venue
Sponsored by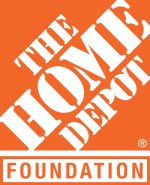 Meet Our Generous Sponsors