Nov 13 - Dec 9, 2018
Hertz Stage
Recommended for ages 14 and up.
By and starring Mary Lynn Owen
Directed by David de Vries
In the wee hours, a woman bakes bread, determined that her mother's incomprehensible recipe will finally work. But something is different about this night. The ingredients of time and memory keep interfering, and the bread-baking process – the kneading, rising, shaping, and baking, all in real time – becomes a journey into the unpredictability of, well, just about everything. Knead is written and performed by Atlanta favorite and Suzi Bass Award-winner, Mary Lynn Owen. Originally developed as a project from the 3rd Reiser Atlanta Artists Lab and a semi-finalist for the 2017 O'Neill National Playwright's Conference.
Hertz Stage

The Alliance Theatre's Hertz Stage is a modern, 200-seat Black Box theatre. This versatile facility accommodates a number of distinct stage layouts.
More About This Venue
Sponsored by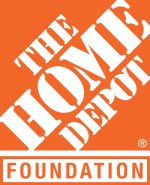 Meet Our Generous Sponsors