Goodnight, Tyler
Hertz Stage

Feb 16 - Mar 10, 2019
Hertz Stage
Recommended for ages 14 and up.
World Premiere
Kendeda Winner
Written by B.J. Tindal
Depending on whom you ask, "Tyler Evans was a beloved best friend, grandson, mentor, and fiancée," or, "Tyler Evans was a young Black man killed by a police officer." Desperate to control the contradicting narratives of his untimely passing, Tyler haunts his best friend as his other friends and relatives quibble over his legacy, seeking an elusive common ground. A contemporary and unexpectedly humorous drama. Winner of the 2019 Alliance/Kendeda National Graduate Playwriting Competition.
Hertz Stage

The Alliance Theatre's Hertz Stage is a modern, 200-seat Black Box theatre. This versatile facility accommodates a number of distinct stage layouts.
More About This Venue
Sponsored by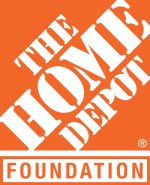 Meet Our Generous Sponsors