Gimme Please!
Black Box Theatre
Mar 9 - Apr 7, 2019
Black Box Theatre
For children newborn - five years old, and their grownups
World Premiere
Theatre for the Very Young
Devised & directed by Megan Alrutz
Conceived & commissioned in partnership with The PaperBoats
A play about the evolving nature of friendship, Gimme Please follows the journey of two friends—from initial meeting to lasting connection. Audiences are invited to watch and explore as the two friends pretend, provoke, and persist in getting what they want and need from the world and each other. Through the use of live music, as well as light and magic, this story draws audiences in with its deep sense of play and honest exploration of growing up and finding your path.
Black Box Theatre
1280 Peachtree St NE Atlanta, GA 30309 Directions
Our Black Box Theatre is located on the third floor of the Woodruff Arts Center. Once on the third floor, follow the signs to the Black Box Theatre.
More About This Venue
Sponsored by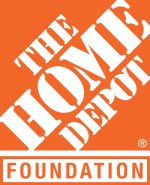 Meet Our Generous Sponsors