Angry, Raucous and Shamelessly Gorgeous
Coca-Cola Stage

Mar 20 - Apr 14, 2019
Coca-Cola Stage
Recommended for audiences 14 and up.
By Pearl Cleage
Directed by Susan V. Booth
A lifetime ago, in the mid-1970's, actress Anna Campbell and director Betty Samson ignited a major theatrical controversy with a performance of scenes from August Wilson's Fences that came to be known forever after as 'Naked Wilson.' To escape the critics, Anna and Betty accepted what they thought would be a temporary job in Amsterdam. Twenty-five years later, the women receive an invitation to return to the states where the infamous piece will open a women's theatre festival that promises to be 'angry, raucous, and shamelessly gorgeous.' Uncertain of what kind of reception she will get after so many years in self-imposed exile, and unmoved by Betty's reassurances, Anna's insecurity only grows when she meets Pete Watson, the ambitious young performer who has been chosen to recreate the role but whose theatrical experience is so far limited to the adult entertainment industry. Searching for common ground, Anna and Pete must confront their ideas about themselves and about each other, as they search for a way to reconcile their two very different ways of looking at the world. This is a story for anyone who has ever tried to build a bridge between generations, hoping to offer a lifetime of advice to some unsuspecting young person (who probably hasn't asked for it,) and discovered in the process that there is as much to learn as there is to teach. With humor and grace, Pearl Cleage finds a meeting place where both women can not only find each other, but make peace with a few lingering ghosts just in time for opening night.
Angry, Raucous and Shamelessly Gorgeous takes place with the support of the Mellon Foundation's National Playwright Residency Program administered in partnership with Howlround.
Special Events
Ethics on Stage - Angry, Raucous, and Shamelessly Gorgeous

More information

Less information

JOIN ACTORS AND THE CREATIVE TEAM MEMBERS FROM THE ALLIANCE THEATRE AT THE CENTER FOR ETHICS FOR DRAMATIC READINGS OF SELECTED SCENES FOLLOWED BY AN ETHICAL DISCUSSION ON ANGRY, RAUCOUS, AND SHAMELESSLY GORGEOUS.

TUESDAY, MARCH 5, 2019
7:30 P.M. // EMORY CENTER FOR ETHICS
1531 DICKEY DRIVE, ATLANTA, GA 30322

Ethics on Stage AfterWords - Angry, Raucous, and Shamelessly Gorgeous

More information

Less information

Come see Angry, Raucous, and Shamelessly Gorgeous at the Alliance Theatre and stay for an Ethics on Stage AfterWords discussion with members of the Emory Center of Ethics Staff.

Sunday, April 7, 2019
2:30 P.M. // ALLIANCE THEATRE
1280 Peachtree St NE, Atlanta, GA 30309

Play After Work

More information

Less information

April 11, 2019
Location: TBD
5:30pm
Light bites and drinks provided

Join us for a pre-show happy hour with light bits and drinks, and then choose to see either Angry, Raucous, and Shamelessly Gorgeous by Atlanta author and playwright Pearl Cleage on the Coca-Cola Stage or Approval Junkie by comedian and journalist Faith Salie on the Hertz Stage. Tickets for Play After Work are $50 with promo code PAW50 and are available online or by calling the box office – 404.733.5000.  
Coca-Cola Stage

Opening in late 2018, Coca-Cola Stage at Alliance Theatre is a state-of-the-art  proscenium theater offering significant enhancements for patrons including an intimate, comfortable, and sound sensitive environment.  
Sponsored by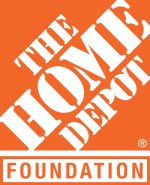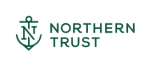 Meet Our Generous Sponsors