Yoga for the Actor Intensive
Yoga for the Actor Intensive
Adult
Yoga is frequently a support to an actor's training; find out why! Each of the 2 sessions of this intensive will combine a yoga practice and discussion about ways an actor can incorporate mindful breathing, movement, and meditation into their work.
Students will:
learn some basic fundamentals of yoga practice

work to incorporate the breath and presence of yoga into their acting

connect movement, mindfulness & meditation into their work as a performer

Suitable for absolute beginners and experienced practitioners of yoga
Duration: 2 hours, 2 sessions
Tuition: $75
Meet the Teacher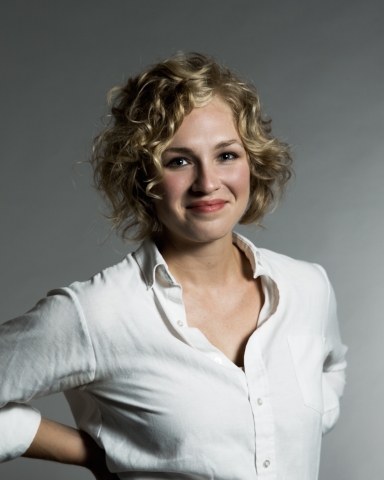 A North Carolina native, Sarah earned her B.A. in Dramatic Art from the University of North Carolina at Chapel Hill and went on to New York City, where she performed in rock operas, Shakespearean comedy, films, radio commercials, and almost everything in between. During this time, she also developed and produced original plays, falling in love with stepping into emerging collaborative works. Upon returning south, Sarah continued performing in plays, commercials, and voice-overs, and she began working in applied theatre for social change. She spent years co-leading Interactive Theatre Carolina, a social justice theatre ensemble out of UNC's Student Wellness department, where she wrote, directed, and facilitated performances and workshops using techniques in the lineage of the Theatre of the Oppressed (a tradition that asserts: "theatre is for everyone…even actors"). She has collaborated with UCLA's traveling AMP! sex ed theatre squad, and recently toured with Kaiser Permanente's Educational Theatre Program. She continues to travel the country as a facilitator and playwright for Theatre Delta. Sarah recently had the opportunity to spend two years in Spain, where she studied clown and storytelling and was twice featured as a storyteller for Madrid's La Chispa events. She frequently makes trips to Berkeley, where she is earning a Masters of Arts in Social Change from a small theological seminary, creating projects around theatre as an interfaith (or no faith) spiritual practice.
From Sarah: My classes offer exposure to an array of acting techniques, blending games, exercises, and scene study. Drawing from experience as a yoga instructor and from physical theatre practices, I guide actors to awareness of their breath, body, and intuition.
The Alliance Theatre is the lead producing theatre in the Southeast, creating the powerful experience of shared theatre for diverse people on two stages. We value excellence, pursued with integrity and creativity, and achieved through collaboration. We deliver powerful programming that challenges adult and youth audiences to think critically and care deeply.
More About This Venue
Meet Our Generous Sponsors