Scene Study for the Working Actor
Scene Study for the Working Actor
Adult
Tackle scenes from contemporary plays and screenplays
Explore text analysis and characterization
Learn how to maximize your rehearsal process
Simplify your performance as you receive feedback from one of Atlanta's most accomplished actors
All students must audition prior to joining the class, email Clayton at claytonlandey@att.net to schedule an audition
Tuition: $200 for 4 classes
Rolling start dates available each Tuesday.
Call 404.733.4700 or email atedu@alliancetheatre.org for more information.
COVID SAFETY PROTOCOLS
Safety for our students and staff is our top priority. With safety in mind and in close consultation with local health experts, the Alliance will require all students aged 12 and older attending classes in person on the Woodruff Arts Center's campus to be fully vaccinated against COVID-19 and show proof of vaccination upon arrival at the first scheduled class. Unvaccinated students must show a negative COVID test. Students under the age of 12 are not required to be vaccinated and do not need to present negative COVID-19 test results to attend classes.  
All students are required to wear cloth face coverings (as recommended by CDC guidelines) properly indoors at all times. Learn more about our safety policies here. 
Meet the Teacher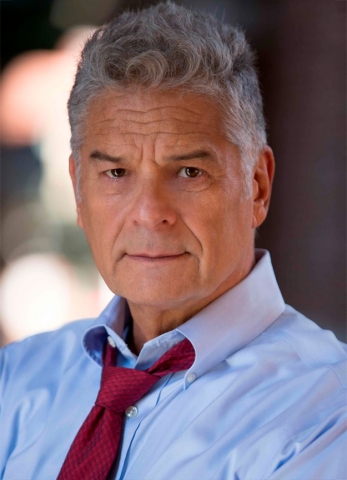 Clayton says it's a joy to be back at the Alliance. More than 40 plays, 50 films, 180 TV episodes, 85 commercials. Recent: Storefront Church (Theatrical Outfit), Warrior Class (Alliance Theatre), Little Foxes (Theater in the Square). Drama-Logue Award, LA Weekly Award, Maddy, Garland Award, Los Angeles Drama Critics Circle nomination: Names. Norma Rae, Clayton's first film, is in the Library of Congress National Film Registry. Venice: The Reluctant Fundamentalist. Cannes: She's So Lovely. Sundance: The Shadow Hours. Upcoming: Sully, A Sunday Horse, Camera Store. Starred in "1st &d Ten," HBO's first original comedy series. Recurring roles on 10 other TV series. Currently: "If Loving You Is Wrong," three seasons of "Knots Landing" and one year on "Days of Our Lives."
The Alliance Theatre is the lead producing theatre in the Southeast, creating the powerful experience of shared theatre for diverse people on two stages. We value excellence, pursued with integrity and creativity, and achieved through collaboration. We deliver powerful programming that challenges adult and youth audiences to think critically and care deeply.
More About This Venue
Meet Our Generous Sponsors