Puppetry for the Young Actor, grades 3-5
Puppetry for the Young Actor, grades 3-5
Grades 3–5
Specialty Offering for the Young Actor!
Students will discover puppetry as a medium for storytelling. Together we will build a puppet with objects from home and bring it to life, make bold choices to distinguish new characters, and draw connections between object as character and character as story.
Duration: 3 hours, 1 session
Tuition: $50
Maximum of 10 students
Meet the Teacher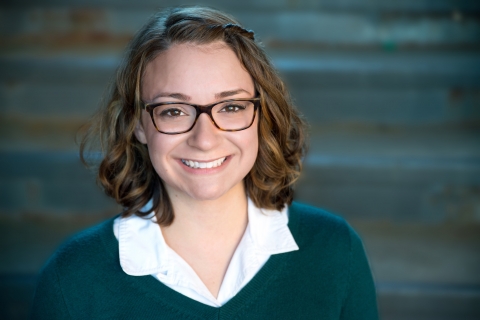 Rachel Wansker is an actor, theater practitioner, and soon to be alumni of Kennesaw State University with a degree in Theatre and Performance Studies. She is thrilled to be working at The Alliance Theatre with their amazing educators and staff. She began as a teaching assistant at The Alliance Theatre at the age of 17 and since then has worked as a teaching assistant at Georgia Ensemble Theatre and as an education intern at The Atlanta Shakespeare Company. Currently, she is working as an education intern with Synchronicity's Play Making for Girls program, where she works with refugee girls to help bridge the gap between literacy and performance. Rachel is proud to say that she is now working as a Teaching Artist at the Alliance Theatre and as a Teaching Associate at Georgia Ensemble Theatre. 
The Alliance Theatre is the lead producing theatre in the Southeast, creating the powerful experience of shared theatre for diverse people on two stages. We value excellence, pursued with integrity and creativity, and achieved through collaboration. We deliver powerful programming that challenges adult and youth audiences to think critically and care deeply.
More About This Venue
Meet Our Generous Sponsors