Playwriting, grades 6-12 - Virtual
Playwriting, grades 6-12 - Virtual
Middle & High School
Have you ever wanted to write but didn't know where to start? In this class you will learn different ways to find ideas to put on the page.
Do you already have an idea, but need help thinking it through? We will go step by step coming up with characters, the setting, and making the story have a clear beginning, middle, and end.
By the final class you will have written FIVE completely different ten minute plays. We want to give you the confidence to keep writing after the class is over!
You will share your work with other writers in the group and give each other positive feedback on your work.
In the final class we will do a showcase of your favorite play you've written so far read by real professional actors!
Tuition: $180
Duration: 2 hours, 6 sessions
Maximum of 10 students
Meet the Teacher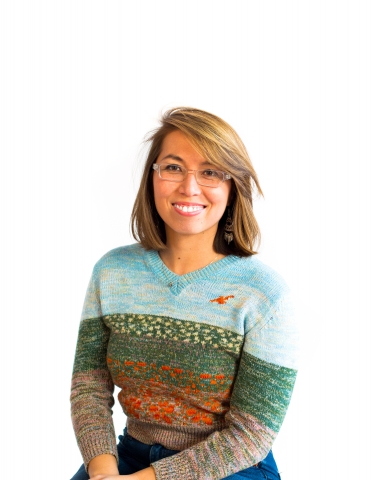 Megan is a multi-ethnic Filipina-Canadian  playwright, actor, director, producer, and sometimes musician.  Her plays have been produced or developed by Salvage Vanguard Theater, Tofte Lake Center, Paper Chairs, InFusion, 20% Theater, and Tympanic among others.  Megan has performed on storefront and AEA stages across Austin, Chicago, and north Florida. She is a James A. Michener Fellow, Kundiman Fiction Fellow, Sewanee Writers' Conference Scholar, Tofte Lake resident, Seattle Public Theater Emerald Prize finalist, Austin Critics' Table nominee, and a company member of Salvage Vanguard Theater. She has her MFA in Playwriting and Fiction from the James A. Michener Center for Writers in Austin, TX. She is currently a visiting faculty member in playwriting at Bennington College.
The Alliance Theatre is the lead producing theatre in the Southeast, creating the powerful experience of shared theatre for diverse people on two stages. We value excellence, pursued with integrity and creativity, and achieved through collaboration. We deliver powerful programming that challenges adult and youth audiences to think critically and care deeply.
More About This Venue
Meet Our Generous Sponsors