Acting: Scene Study, grades 9-12
Acting: Scene Study, grades 9-12
High School
    Put your training into action
    Create dynamic relationships
    Break down communication process
    Perform full-length scenes
    Get to the heart of great acting
Prerequisite: Acting I or 2021 Camp Session
Tuition: $200
Duration: 2 hours, 6 sessions
Maximum of 12 students
COVID SAFETY PROTOCOLS
Safety for our students and staff is our top priority. With safety in mind and in close consultation with local health experts, the Alliance will require all students aged 12 and older attending classes in person on the Woodruff Arts Center's campus to be fully vaccinated against COVID-19 and show proof of vaccination upon arrival at the first scheduled class. Unvaccinated students must show a negative COVID test. Students under the age of 12 are not required to be vaccinated and do not need to present negative COVID-19 test results to attend classes.  
All students are required to wear cloth face coverings (as recommended by CDC guidelines) properly indoors at all times. Learn more about our safety policies here. 
Meet the Teacher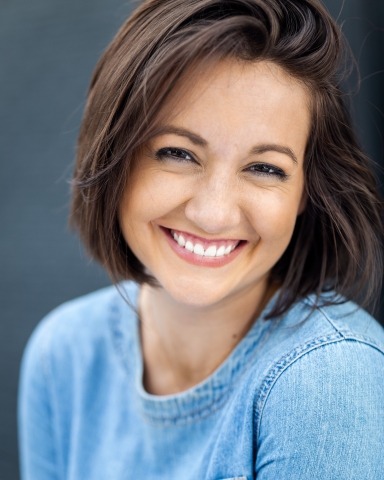 Shelby is glad to have had the privilege of working at the Alliance for the last three and a half years as a teaching artist. Teaching students from all walks of life has become a highlight of her career as a theatre artist in Atlanta.Since arriving in 2015, she has taught acting, ballet, tap, jazz, musical theatre, and improv to the children of the greater Atlanta area. She is proud to hold a BFA in Musical Theatre. Recently, she won a Suzi Bass Award for her ensemble acting work in Horizon Theatre's production of The Wolves. She has been blessed to work at Atlanta theatre's such as: Horizon Theatre, Synchronicity, Serenbe Playhouse, and Stage Door Players. As a working actor, she is always reaping practical knowledge to guide the future generations of Atlanta theatre artists.
The Alliance Theatre is the lead producing theatre in the Southeast, creating the powerful experience of shared theatre for diverse people on two stages. We value excellence, pursued with integrity and creativity, and achieved through collaboration. We deliver powerful programming that challenges adult and youth audiences to think critically and care deeply.
More About This Venue
Meet Our Generous Sponsors