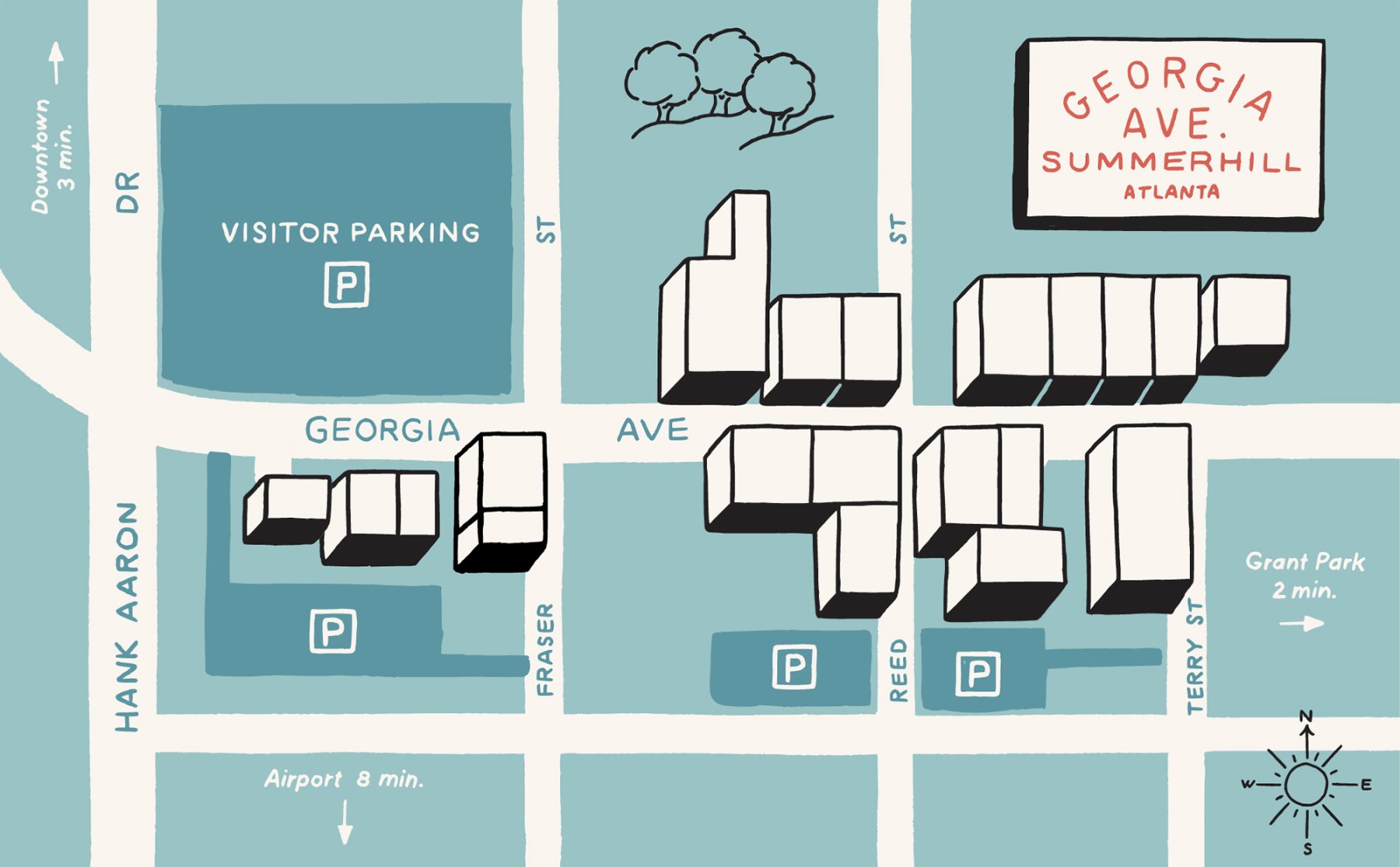 Dining on Georgia Avenue
Because Georgia Avenue is the heart and soul of Summerhill, it's the perfect place to host our drive-in version of A Christmas Carol! This award-winning adaptive reuse business district is home to Atlanta's favorite chefs, restaurateurs, brewers, and purveyors. With the inviting street and tenants reminiscent of a small town, it's a unique and welcome reprieve in the center of the city. Below is a quick guide to all the eateries along this street with links to their menus and how to order. For even more information, visit Summerhill's website. Be sure to come back in the new year as even more restaurants are opening soon on Georgia Avenue! 
Click tabs to see options.