Away we go!
Tickets to individual performances are on sale now!
More information
You can now purchase tickets to any performance during our 2017/18 on-the-road season.
One Day Sale
On August 8, save 25% on all acting classes through Spring 2018.
More information
All classes—for kids and adults—will be discounted by 25% on August 8 starting at 9:00 a.m. No promo codes necessary; discount will be applied automatically.
Shakespeare in Love
Conant Performing Arts Center at Oglethorpe University
Aug 30 - Sep 24, 2017
Conant Performing Arts Center at Oglethorpe University
Recommended for ages 12+ — contains mild language and sexual situations.
Described as "an absolute joy from beginning to end" (Daily Express), Shakespeare in Love is a new play based on the 1998 film that won seven Academy Awards including Best Picture. Young Will Shakespeare has writer's block... the deadline for his new play is fast approaching but he's in desperate need of inspiration. That is, until he finds his muse – Viola. This beautiful young woman is Will's greatest admirer and will stop at nothing (including breaking the law) to appear in his next play. Against a bustling background of mistaken identity, ruthless scheming, and backstage theatrics, Will's love for Viola quickly blossoms and inspires him to write his greatest masterpiece. Georgia Shakespeare Artistic Director Richard Garner directs this love letter to William Shakespeare in his company's former home at Oglethorpe University.
This performance is part of a special series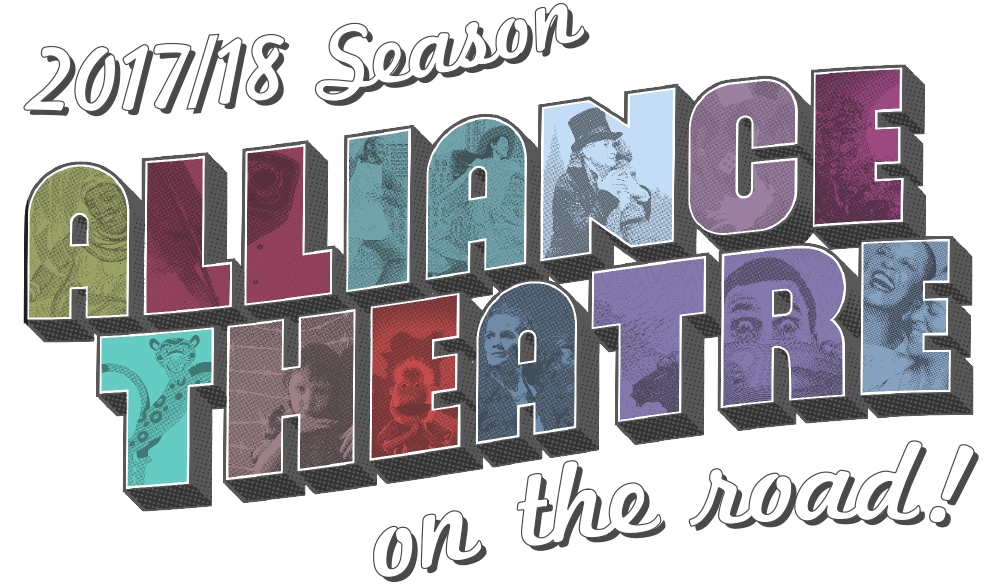 Conant Performing Arts Center at Oglethorpe University
4484 Peachtree Road NE Atlanta, GA 30319 Directions
Founded in 1835, Oglethorpe University is a liberal arts and sciences university that unites its small, close-knit campus community with big city culture and opportunities.  The Conant Performing Arts Center has hosted student productions and local performance companies for 20 years.
More About This Venue
"Our ongoing partnership with the Alliance helps to provide exceptional arts education for our students and the community, while bringing world-class theater to North Atlanta. As Brookhaven's premier arts venue, the Conant Performing Arts Center promises to be an ideal 'home away from home' for the Alliance."
Dr. Larry Schall, President, Oglethorpe University
Sponsored by



Cast
Jeremy
Aggers
Wabash, Frees, Heavy Two, Ensemble
Chase
Anderson
Tilney/Ensemble
Barrett
Doyle
Peter, Valentine, Barman, Guard Two, Ensemble; Understudy for Burbage, Marlow, Robin
Allan
Edwards
Sir Robert, Boatman, Ralph, Ensemble
Rial
Ellsworth
Understudy for Henslow, Fennyman, Sir Robert, Boatman, Ralph, Wabash, Frees, Heavy Two
Rachel
Frawley
Understudy for Queen Elizabeth, Molly, Nurse, Ensemble
Neal
Ghant
Marlow, Robin (Act Two), Ensemble
Devon
Hales
Kate, Queen's Attendant, Ensemble; Understudy for Viola
Christopher
Hampton
Guard One, Adam, Heavy One, Ensemble; Understudy for Ned Allyn, Lambert, Catling
Brian
Hatch
Burbage, Ensemble; Understudy for Will
Tinashe
Kajese-Bolden
Queen Elizabeth, Molly, Ensemble
Chris
Kayser
Fennyman, Ensemble
Tess
Kincaid
Nurse, Ensemble
Joe
Knezevich
Wessex, Ensemble
Bethany
Lind
Viola, Ensemble
Meredith
Myers
Mistress Quickly, Ensemble; Understudy for Queen's Attendant, Ensemble
Alexander
Oakley
Abraham, Robin (Act One), Ensemble; Understudy for Guard One, Adam, Heavy One
Gillian
Rabin
Queen's Attendant, Ensemble; Understudy for Kate, Ensemble
Benedetto
Robinson
Nol, Sampson, Ensemble, Fight Captain
Stephen
Ruffin
Sam, Ensemble
Marco
Schittone
Understudy for Webster
Mark
Schroeder
Understudy for Musician
Chris
Schulz
Understudy for Wessex, Tilney, Ensemble
Travis
Smith
Ned Allyn, Lambert, Catling, Ensemble
Jeffrey
Sneed
Understudy for Nol, Sampson, Sam, Peter, Valentine, Barman, Guard Two
Creative
Clay
Benning
Sound Design
Brandon
Bush
Music Director
Angela
Calin
Set & Costume Designer
Liz
Campbell
Assistant Stage Manager
Elisa
Carlson
Dialect Coach
Paddy
Cunneen
Adaptation for the stage
Scott
DePoy
Assistant Music Director, Conductor
Lee
Hall
Adaptation for the stage
McCree
O'Kelley
Choreographer
Tom
Stoppard
Screenwriter
Bret
Torbeck
Stage Manager
Ken
Yunker
Lighting Design
Director
Elisa
Carlson
Assistant Director
Meet Our Generous Sponsors