Away we go!
Tickets to individual performances are on sale now!
More information
You can now purchase tickets to any performance during our 2017/18 on-the-road season.
One Day Sale
On August 8, save 25% on all acting classes through Spring 2018.
More information
All classes—for kids and adults—will be discounted by 25% on August 8 starting at 9:00 a.m. No promo codes necessary; discount will be applied automatically.
Film II: Process
Adult
Sharpen your on-camera acting skills
Develop your film acting technique
Create and build relationships
Motivate your scenes through positive expectations
Perform scenes on camera
Prerequisite: Film I
Maximum of 8 Students - Meets 4 Sessions
Tuition: $180
Class duration: 3 hours
Meet the Teacher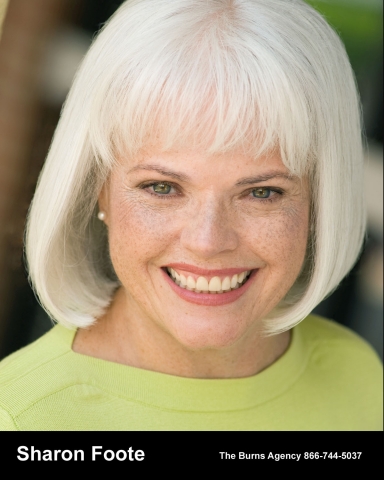 Sharon is a member of SAG/AFTRA/AEA and has extensive acting experience in New York, Los Angeles and the Southeast. Her experience includes professional theater, television and film as well as TV commercials, soap operas and voice-over.  Some of her credits include Susan Aronson on One Life to Live and Sally on Texas.  She has performed in movies for ABC, MTM Productions and Warner Brothers to name a few.   In addition to being the lead teacher for the film and television classes with the Alliance Theatre, Sharon coaches many celebrities for acting and hosting.  Her clients have included Rickey Smiley, several members of the cast for The Real Housewives of Atlanta and football players Dorsey Levins and Ed Hartwell.  She was also an associate casting director for several films including the Academy Award winning movie Driving Miss Daisy as well as an award winning professor of Speech Communications and Drama.  She is the founder and principal instructor for Foote Communications.
The Alliance Theatre is the lead producing theatre in the Southeast, creating the powerful experience of shared theatre for diverse people on two stages. We value excellence, pursued with integrity and creativity, and achieved through collaboration. We deliver powerful programming that challenges adult and youth audiences to think critically and care deeply.
More About This Venue
Meet Our Generous Sponsors